"The relationship between a mother and daughter can only truly be understood by mothers and daughters. They can go from fighting to laughing in a second," explains an article by Entrepreneur Magazine about mother-daughter businesses. But in this case, this duo goes from business partners to competitors when they hit the stage.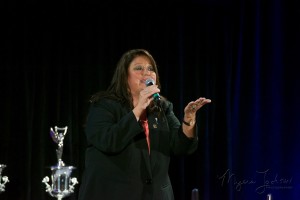 Beth Rose, owner of Beth Rose Real Estate and Auctions, and mother to Sara Rose Bytnar, was crowned the 2015 International Auctioneer Champion 1st Runner Up in Dallas, Texas.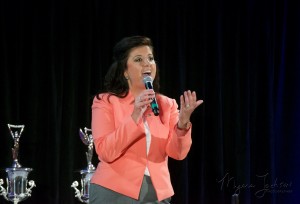 And her daughter, Sara, was the 2014 International Auctioneer Champion 1st Runner Up in Louisville, KY exactly one year before her.  If that wasn't enough, the Mother-daughter duo will compete against each other next year in Grand Rapids, MI for the coveted title International Auctioneer Champion, representing the National Auctioneers Association.
Both are state champions; Beth was the first female in history to be Michigan's Auctioneer Champion in 2009, and Sara is the reining 2014-2015 Florida Auctioneer Champion.
As business partners, Beth and Sara are powerhouses in the luxury real estate auction market. The two have discovered a niche auctioning high-end homes with riveting back-stories. Their latest auctions showcased a haunted hotel and a Detroit mansion tied to the mafia, to name a few.
What's next for the duo? The two will continue to pursue their real estate auction business, but when it comes to the competition, it's ever woman for herself.